ANTON BRUCKNER
New Complete Edition (since 2016)
Symphony No. 4 in E-Flat major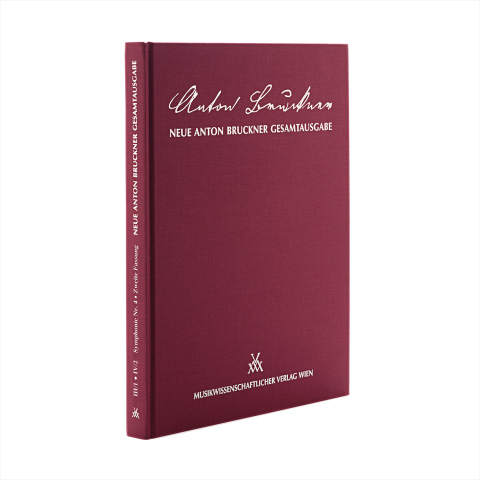 Second Version
Edited by Benjamin M. Korstvedt
NB 4/2-DIR
Format 24.5 x 33 cm
embossed cloth binding
Comprehensive preface and critical report in German and English included as a separate volume in a slipcase
ISMN 979-0-50025-301-3
ISBN 978-3-902681-40-9
NB 4/2-STP
Study score, 17 x 24 cm, sewn in soft covers
Comprehensive preface in German and English
ISMN 979-0-50025-309-9
ISBN 978-3-903196-21-6
read on
The new critical edition is the first to consider all extant manuscript sources including the performance materials used for the world premiere in 1881. Especially the musically significant time signature changes in the finale and the explanations of the tempo scheme intended by Bruckner are an essential distinguishing feature from previous editions.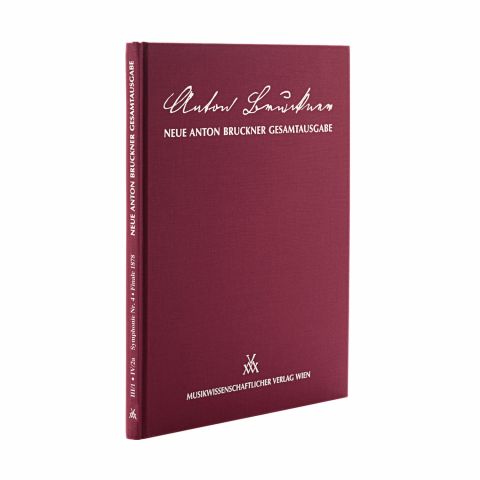 Finale 1878
Edited by Benjamin M. Korstvedt (2023)
NB 4/2a-DIR
Format 24.5 x 33 cm
embossed cloth binding
Comprehensive preface and critical report in German and English included
ISMN 979-0-50025-302-0
ISBN 978-3-903196-15-5
read on
The 1878 version of the Finale of Bruckner's Fourth Symphony, which he dubbed "Volksfest" or "folk festival," has only been rarely heard since the composer withdrew it before the symphony was performed. Some of its musical material is familiar from earlier and later versions, but its overall effect is distinctive and often exuberant. This new critical edition takes account of all the relevant manuscript sources and for the first time offers a detailed report on the work's history, sources, and variant readings.